Products
Double-tube Tree Equipment Assembly
The tree equipment produced by BENOSTON is used to control the pressure at the production wellhead and regulate the flow of oil and gas wells. It can also be used for special operations such as acidification, fracturing, water injection, steam injection and testing.
The double-tube tree adopts an integrated structure, which occupies a small space, and can realize oil extraction in two independent channels, and each channel is controlled by three valves.
Meet different working conditions, reliable sealing and safe work.
Meet API 6A-21 standard specification requirements.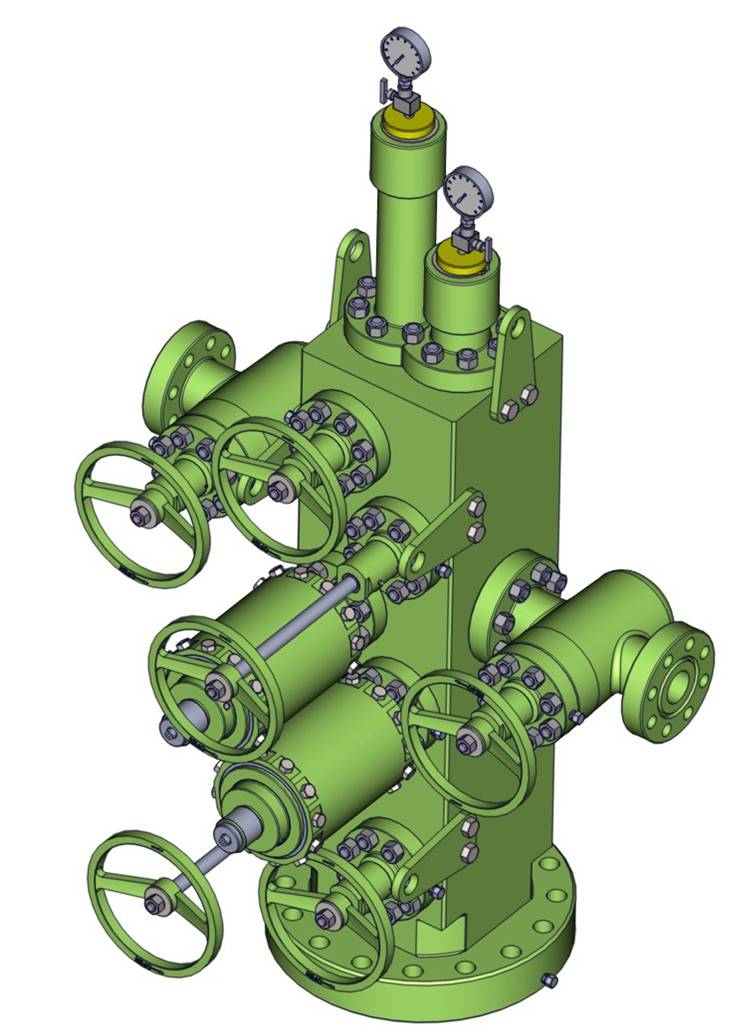 | | |
| --- | --- |
| Working Pressure: | 2000PSI-15000PSI |
| Working Medium: | Oil, Gas, Mud, Gas containing H2S and CO2 |
| Working Temperature: | -46℃~121℃ (LU) |
| Material Level: | AA/DD, BB/EE, CC/FF, HH |
| PSL: | 1~3 |
| PR: | 1~2 |